In the next Visiba Care release, taking place at the early hours of Thursday, December 3rd, we will update the platform with a number of improvements on Visiba Care's functionalities. We would like to take this opportunity to highlight some news that we believe will be of great help to all of you who work in Visiba Care: our help centre! In this new section, we have collected training material such as manuals and guides, frequently asked questions and answers, tips and news in the platform, so that all users can easily find all the information they need in one place.
How the Visiba Care Help Centre works
To visit our Help Center, click Support at the bottom of the menu. You will see several options: Visit our help centre, test your equipment or contact support. You can also access these options by clicking on the question mark at the top right of the platform.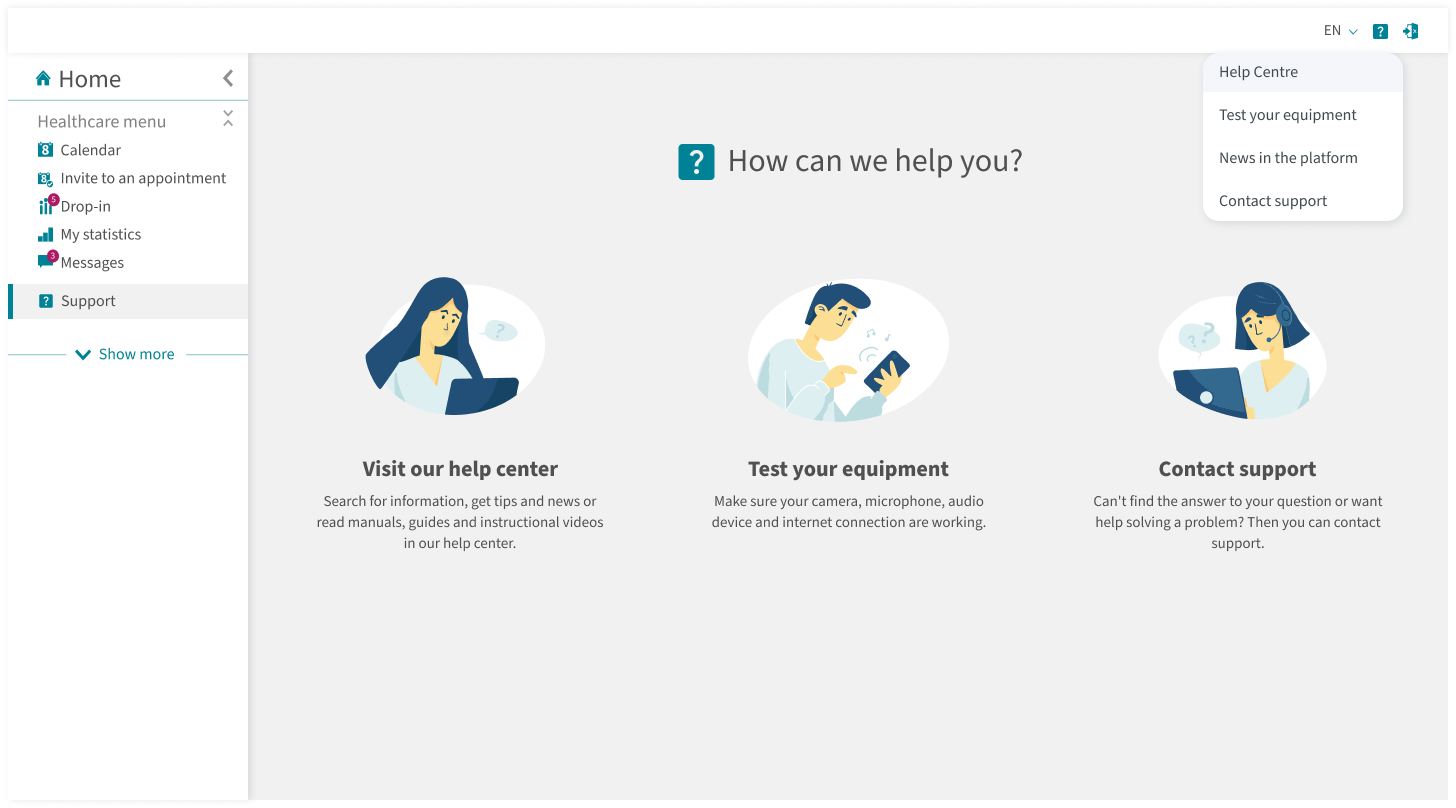 By clicking on Visit our help centre, a new tab will open in the browser, so there is no risk of exiting Visiba Care by accident.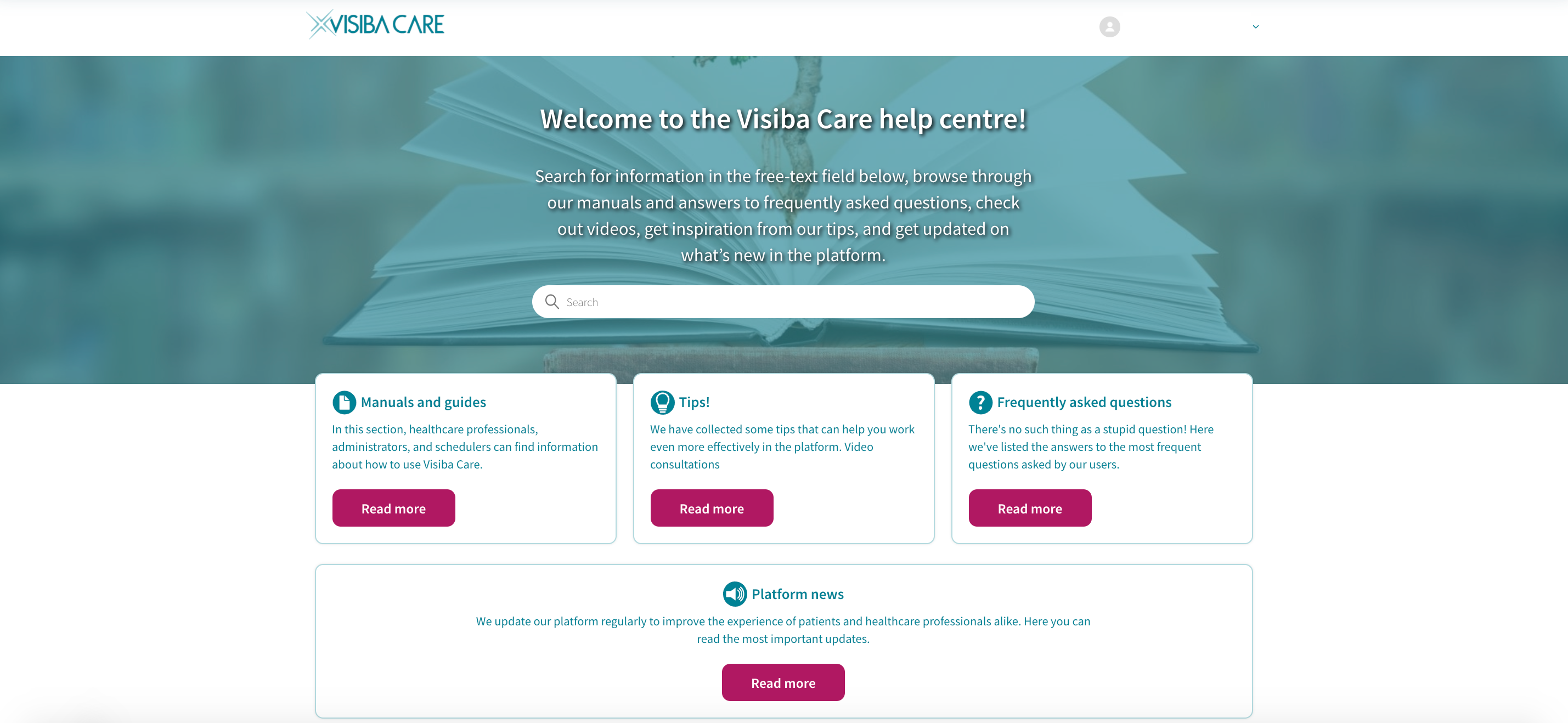 In the free text search box, you can search for specific information by typing in a word or a phrase – just like you would in Google. Then a list of results from various articles, is displayed, so that you can easily access them and hopefully get the answers to what you are looking for.
Under Manuals and guides, you will find our healthcare professionals, administrators and schedulers, as well as a quick guide with brief instructions on how to book a visit and how to make a video call. You can also access our educational video channel with training material and shorter instructional videos.
You can also get inspiration from various tips on what to consider when working in the platform, for example 14 tips for a successful video consultation.
On the Frequently Asked Questions and Answers page, you can find solutions to frequent problems and questions around certain functions and the overall use of the service.
Finally, we will be posting information about big news in the platform before each update. We will continue to notify you about changes in the platform via email, but the information will also be posted on our help centre to ensure that everyone who wants to, can keep track of major changes.
The content of our help centre will be regularly updated to mirror the changes in the platform, and new information is continuously added so that our users can stay as informed, inspired, and updated as possible.
We hope you find it helpful!
New placement for 'Reschedule to another healthcare professional'
There is an additional change in the upcoming update that we would like to take this opportunity to highlight. Users with both Healthcare professional and Scheduler access will no longer see the Reschedule to another healthcare professional button next to the Call button. The function can now be found under the dotted menu in the upper right corner of the appointment widget.
If you are scheduling for someone other than yourself, the Rebook button is in the same place as before.
You can read more detailed information in our release notes which are sent out along with each update. You can also get an overview of the different user permissions each change applies to and the upcoming changes in the patient apps. Make sure that you don't miss the news and subscribe to our release notes!