The early hours of Thursday, July 8th mark the time for a new update in Visiba Care. With this update, healthcare practitioners can look forward to an improved view in each drop-in case, as they will see a more descriptive patient summary.
Below you can read more about the most important changes.
During the rest of July and August, we will be low with updates in the platform, but in September we plan to launch some long-awaited news. Until then - have a really wonderful summer!
Improved design for the patient summary in drop-in
We are now updating the design for how patient information is presented during drop-in visits, so that it becomes more clear and in accordance with the summaries shown in other flows. All relevant information will be gathered in a single view recognisable to healthcare practitioners, with the same layout as booked appointments, and messages.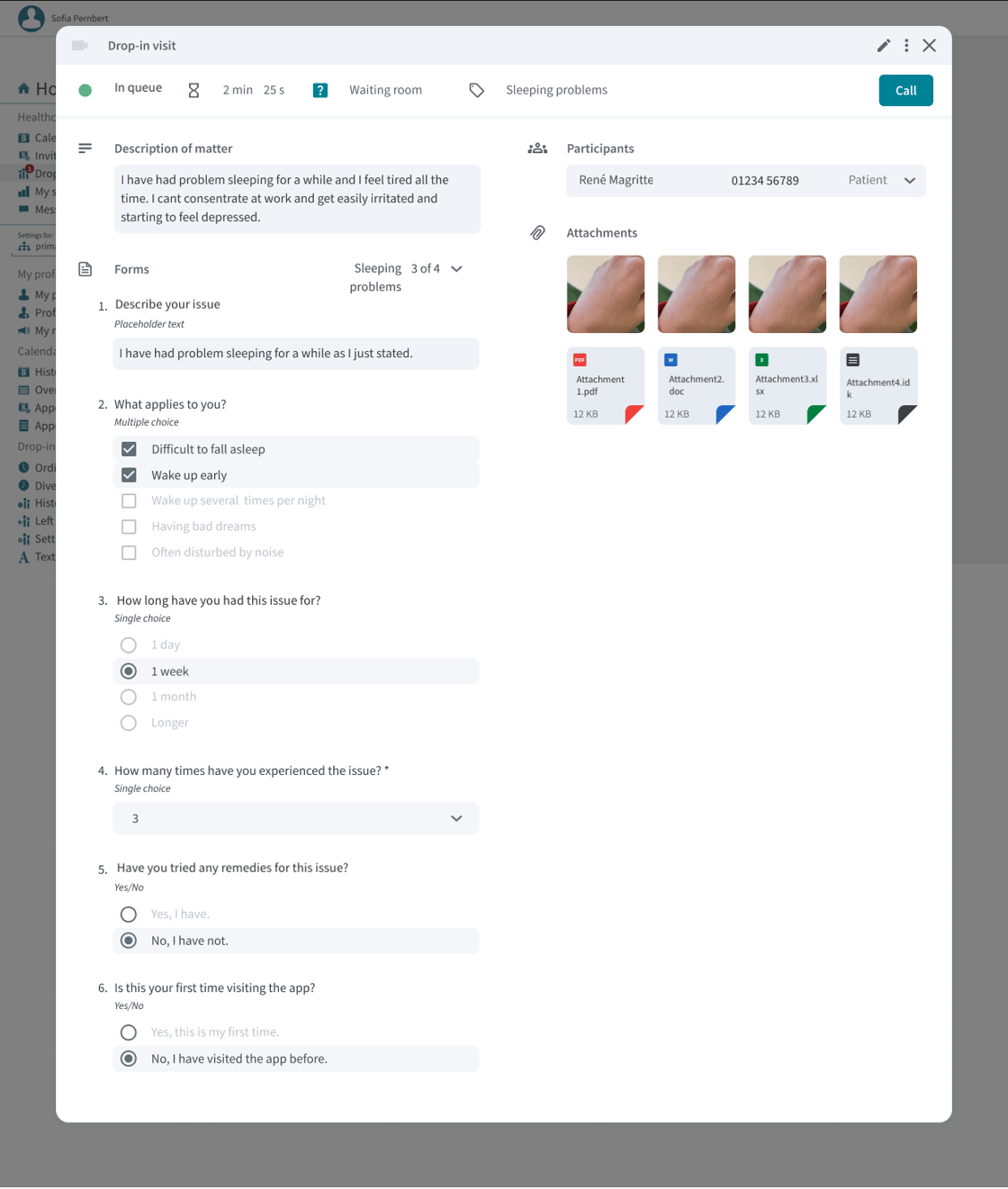 The evaluation will also be updated for drop-in cases and will be displayed at the end of the video consultation, as for booked appointments.
Improved appearance of the NHS number in all interfaces
The NHS number is now formatted correctly for patients, when they log in to your app, as well as for healthcare professionals, who can preview it in its correct format when they view an appointment booking. Morever, the NHS logo is now visible as a selection for patients logging in to your app.


You can read more detailed information in our release notes which are published with each update. You can also get an overview of the different user permissions each change applies to and the upcoming changes in the patient apps. Make sure that you don't miss the news and subscribe to our release notes!