The early hours of Thursday, September 9th mark the time for a new update in Visiba Care! With this update, it will be easier for healthcare practitioners to invite a colleague to an appointment, in addition to this, the message overview will get a facelift.
Below you can read more about the most important changes.
New design for message overview
We are now updating the design to make it even smoother for healthcare professionals to work with messages, the message overview will have an improved design.
The sorting function will become clearer, and it will become easier to see the order in which messages are listed, and based on which heading. Unread messages will be listed in bold and there will be a blue indicator on the far right. In addition, it will be possible to navigate between messages using tab and arrow keys.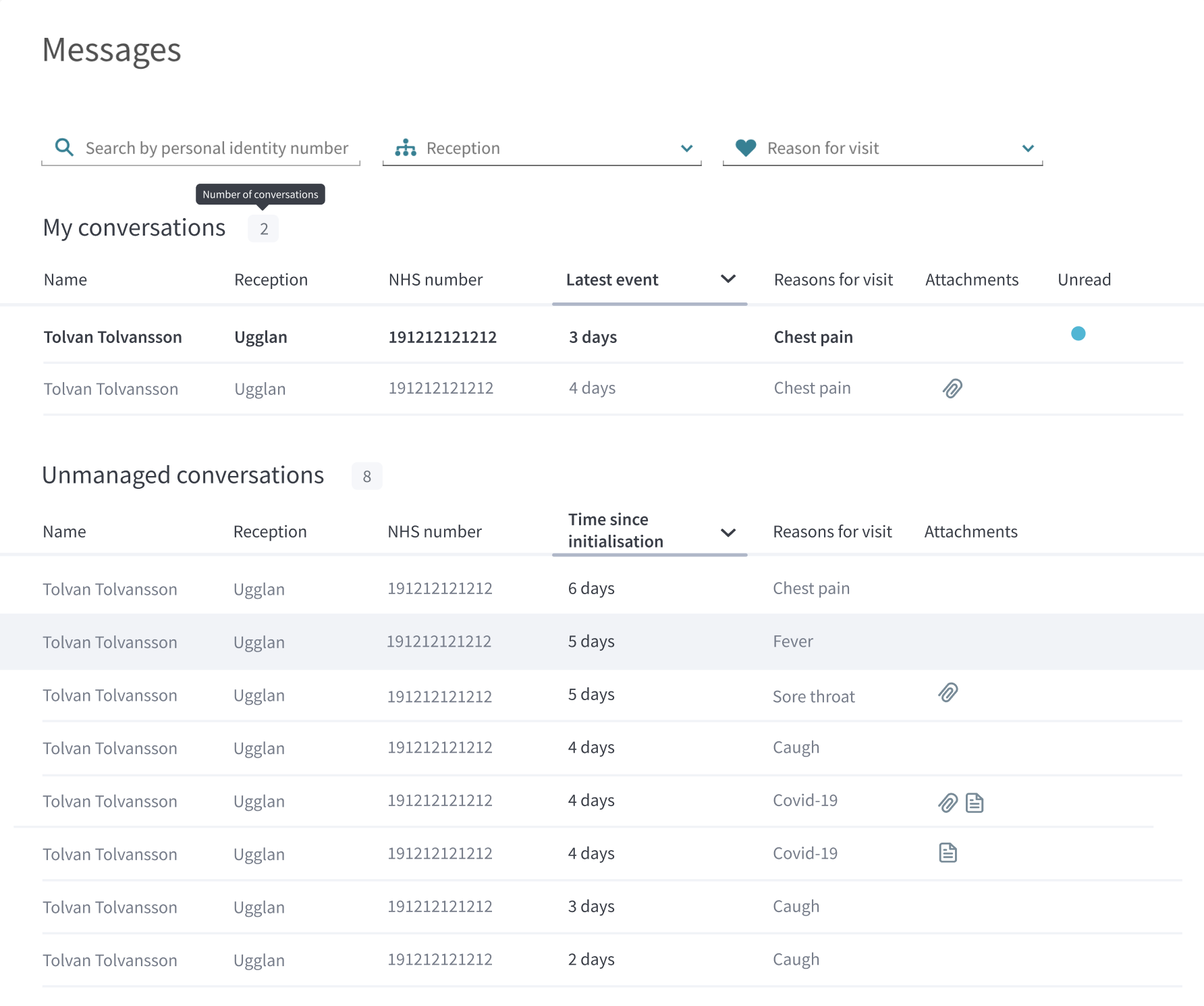 Easier to identify the right colleague in the invitation flow.
Now healthcare professionals can easily ensure that it is the right colleague who is invited to an appointment! When inviting a meeting, a colleague can be searched for based on an email address, and once added, it is also easy to get more details, such as title and reception. This can feel safe and flexible in larger organisations, where there are often several employees with the same name.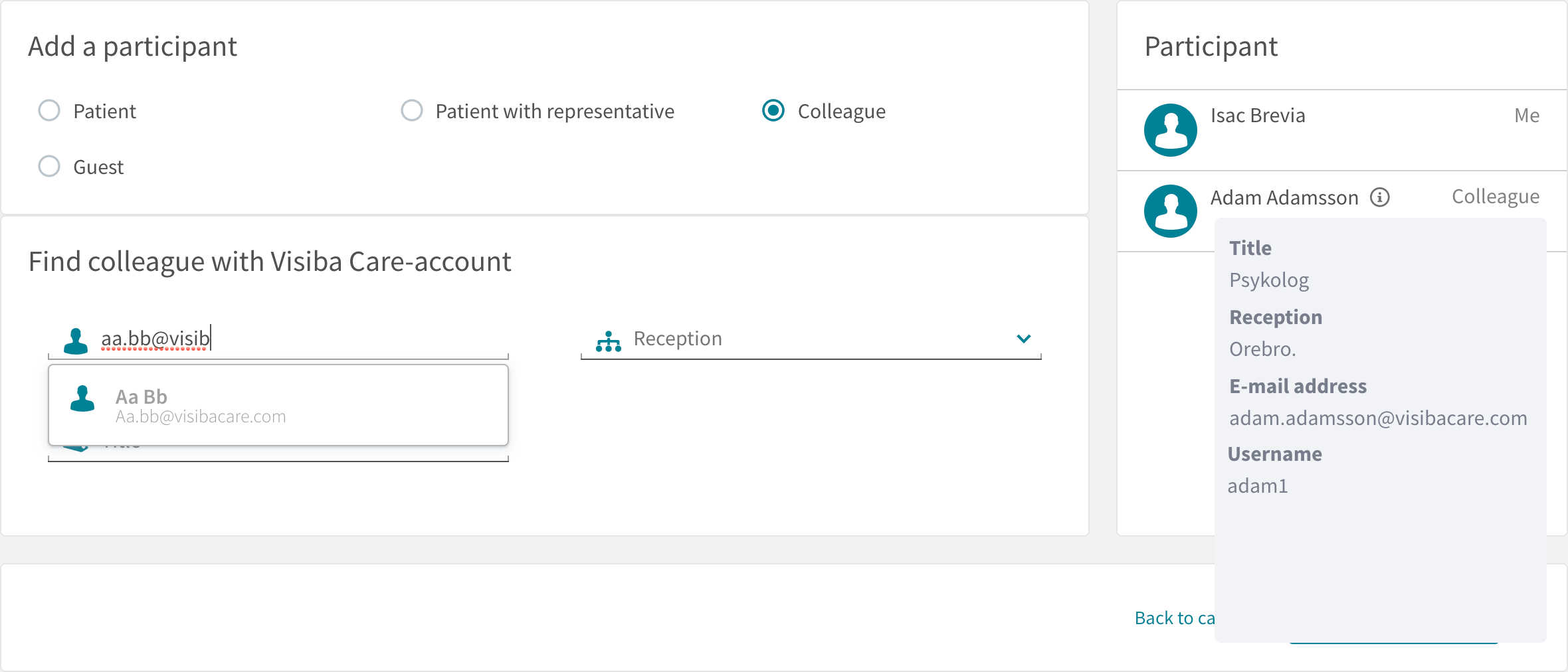 You can read the more detailed information in our release notes which are published with each update. You can also get an overview of the different user permissions each change applies to and the upcoming changes in the patient apps. Make sure that you don't miss the news and read our release notes!