Sometimes two guest participants "swap places" with each other in conjunction with a video consultation, i.e. one gets "thrown out" as soon as the other joins the meeting. This is usually because both participants have used the same link for the visit, which causes problems since each consultation link is personal and can only be used by one person at a time.
You can solve the problem by resending the consultation link via email to the participants in question.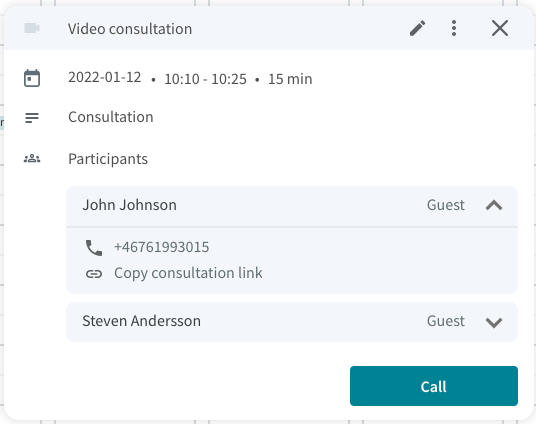 To copy the consultation link, click on the consultation in the calendar to see the participants. Click on the small arrow to the right of the participants who are having problems. Click on Copy consultation link and then send the link to each participant in an email. Remember to repeatedly copy the link so that each participant is sent their unique link.