In the upcoming Visiba Care release, taking place at the early hours of Thursday, February 11th, we will update the platform with a number of improvements that will simplify the workflows of healthcare professionals and schedulers. Below you can read about the most important changes.
Invite to an appointment directly from a messaging conversation
Oftentimes, healthcare professionals need to follow up on a messaging conversation with a patient with a video call. Now healthcare professionals can simply invite a patient to a video consultation directly from the messaging conversation, with the patient's information pre-filled in the invitation flow.
Finding a booking from the calendar becomes simpler for schedulers
A scheduler needs to easily search for a patient booking, even in the busiest of receptions. It now becomes even easier to find the right booking, as filtering out bookings based on the NHS number via the calendar overview becomes available.
This function is exclusively available to schedulers for the reception selected in the menu.


Schedulers can highlight specific appointment templates from the calendar
It now becomes easier to identify which appointment templates was used for a booking or a bookable time – a function that facilitates scheduling and follow-up appointments. Select or hover over an appointment template in the calendar view, and the other appointment templates appear faded to highlight the selected template.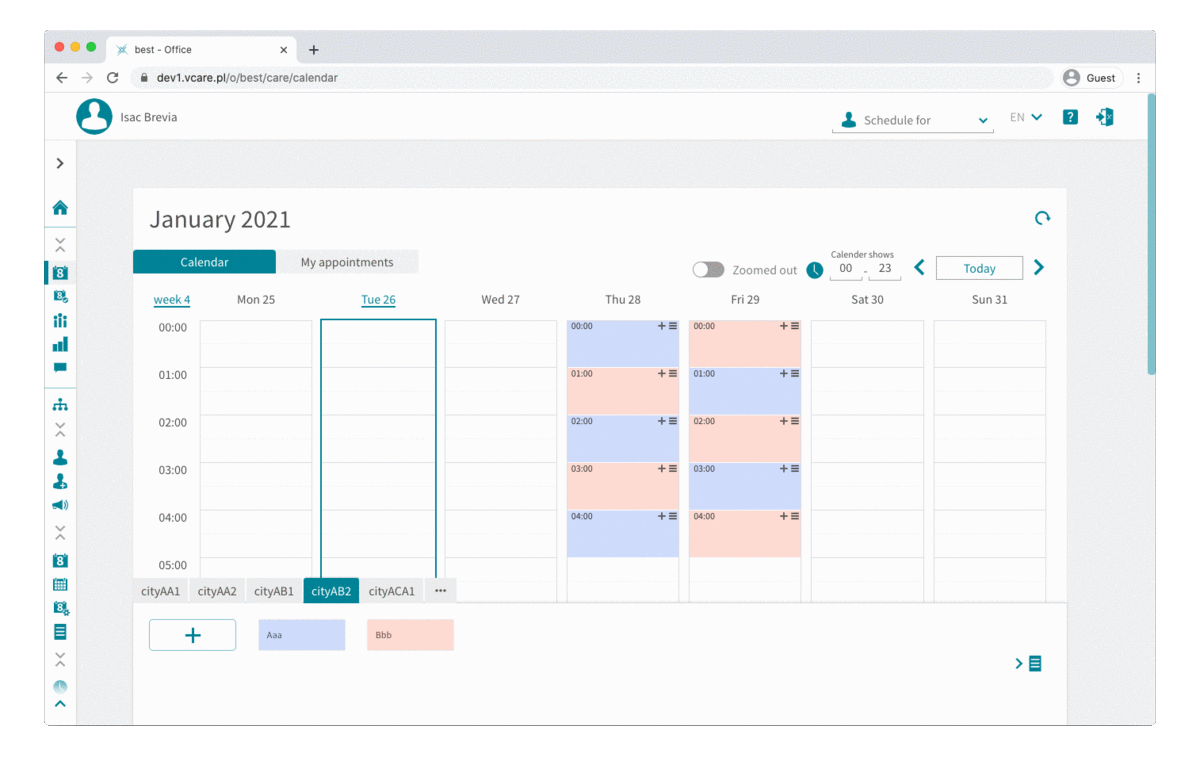 You can read more detailed information in our release notes which are sent out along with each update. You can also get an overview of the different user permissions each change applies to and the upcoming changes in the patient apps. Make sure that you don't miss the news and subscribe to our release notes!