In the upcoming Visiba Care release, taking place in the early hours of Tuesday, March 9th, we will update the platform with news that we know many of you have been anticipating. You can now have completely new possibilities to customise the home page of your digital reception – a win for patients and healthcare professionals alike. In addition, you will be able to add and remove participants from an existing booking. Below you can read more about the most important changes.
Customise buttons and pathways in your reception
A home page with a limited number of buttons, predetermined icons and texts belongs in the past. You will now be able to choose how you want to present the start page of your app or web portal with icons and button texts of your choice, completely independently and without interference from us at Visiba. Your administrator can manage which buttons should be displayed and where they should lead, e.g. to an appointment booking, drop-in, or messaging.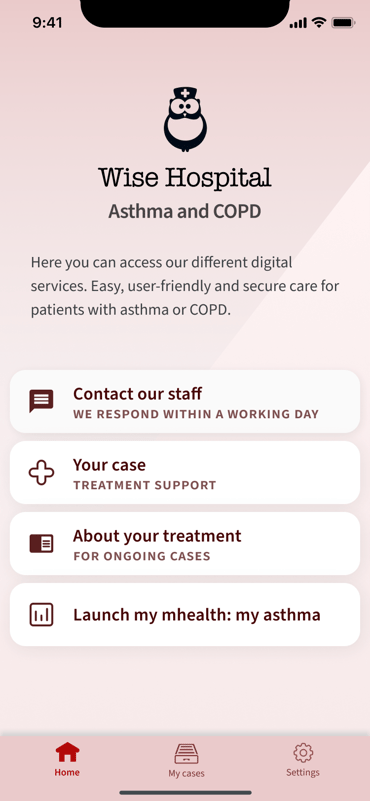 You can active or deactivate file uploads, reason(s) for visit for each button and pathway. For example, you can create the Sick notes and Prescription Renewal button, which automatically preselects the correct reason for visit and leads directly to a new messaging conversation. Another example could be a button with the text Test samples and vaccination, which leads to booking a physical appointment, where the patient can choose from the vaccinations and tests you offer.
All in all, this flexibility enables you to tailor what exactly suits your reception's needs, as well as simplifying finding the right service for your patients.
Add and/or remove participants from a booking
As more and more people are able to participate in a video call, the need to smoothly update the list of invited participants is a consequential need. It will now be easy to add and remove participants from an existing booking. Notifications are sent to all participants who are added and/or deleted, according to your settings.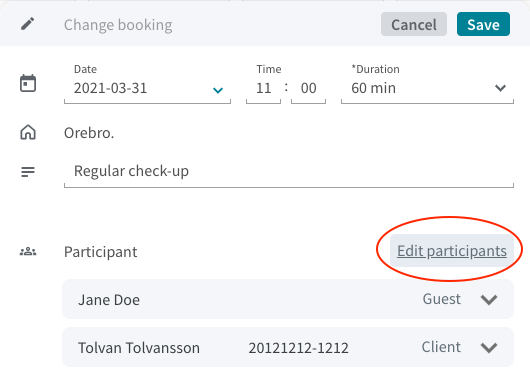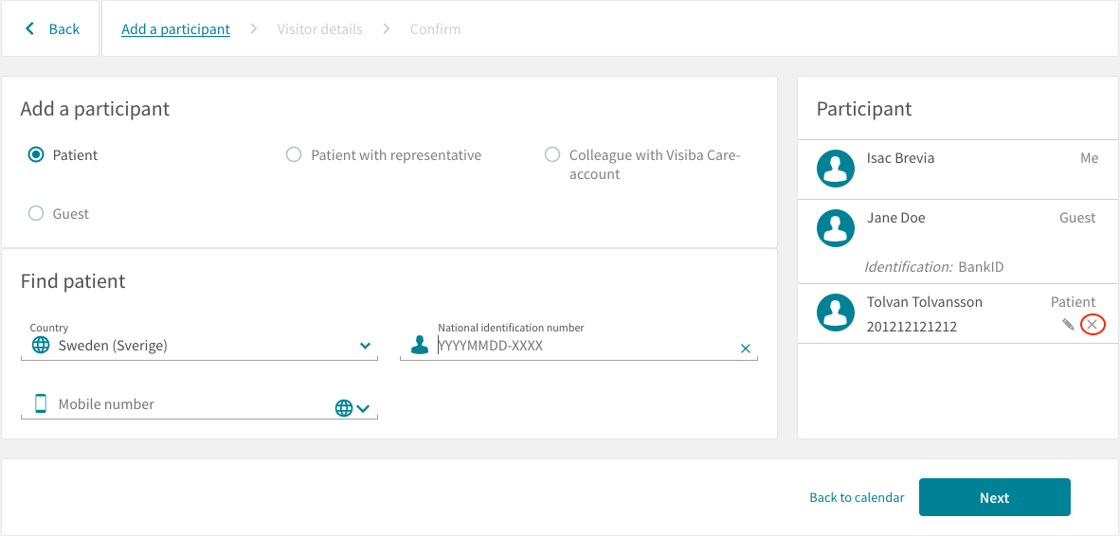 At the moment, however, it is still not possible to add or remove participants for physical appointments or for appointments that patients have paid for via the app/web.
You can read more detailed information in our release notes which are sent out along with each update. You can also get an overview of the different user permissions each change applies to and the upcoming changes in the patient apps. Make sure that you don't miss the news and subscribe to our release notes!