In the early hours of Thursday, March 25th, Visiba Care will be released with new updates. This time around, schedulers and healthcare practitioners will be the ones seeing the most improvements on their side of the platform, such as new default times in their calendar view. Below you can read more about the most important changes.
New default times in the calendar view
Instead of displaying the full 24 hours of the day in the calendar, we now change the default time displayed. YAll new users do not have to scroll past the night shift and will see 07: 00–18: 00 by default. You can, of course, change this setting to suit your needs and working hours.
Existing users can configure which time span they want to display in the calendar. The time span will be adjusted automatically, when there are booked or bookable time slots in the calendar beyond the selected times, so that all time slots are directly displayed.
Schedulers restricted from copying or removing bookable time slots for healthcare practitioners in other receptions
Schedulers will now only be able to copy or delete bookable time slots for a full day or week for healthcare practitioners operating at the same reception. The bookable time slots that are connected to healthcare practitioners from other receptions are marked with a padlock and can thus not be read, edited, copied, or deleted by a scheduler from a different reception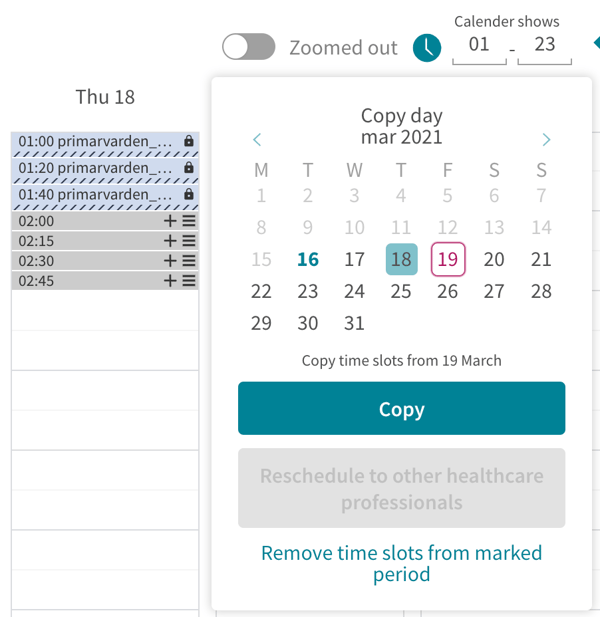 You can read more detailed information in our release notes which are sent out along with each update. You can also get an overview of the different user permissions each change applies to and the upcoming changes in the patient apps. Make sure that you don't miss the news and subscribe to our release notes!